Welcome to TwaNas Place
Please read this important information: 

There is only one Twana Sue, if you do not talk to me personally do not respond,….I am Located in OHIO.  We only except Paypal for payment and never ask for money grams or wire transfers. This information is to protect our wonderful clients!
Call me at 419-228-8302 or 419-371-3039…these are my only 
phone numbers.  We Look forward to talking with you! 
Monday March 27 ,2017
FOR TABLETS AND PHONES – CLICK ON BLACK BUTTON ABOVE TO TAKE YOU TO OUR MANY LINKS.
Hello and Thank You for visiting.
TwaNas Pk puppies come from beautiful well bred, healthy,intelligent Shih Tzu. I am a professional Breeder with a small program , also a Certified Professional Groomer with 19 years Breeding experience. My Shih Tzu live in my home and are part of my family. We take pride in our Shih Tzu, and invest the effort and time in excellent breeding's. All of my Shih Tzu are AKC purebred. Sizes normally range from 8 to 12 pounds. I have placed my Shih Tzu with people from all walks of life,we respect and treasure each and every family. But Most Important we love our little happy clowns which are raised in my home by my side everyday being loved and spoiled…:) I have a great deal of respect for people like myself who have devoted long selfless hours of dedication to producing  wonderful healthy purebred dogs in a loving home environment.
 
Miss Journey and Sir Charming Puppies have arrived! 6 adorable little Boys and One very beautiful little girl.
Born 3-26-2017 This is a very big litter, mommy and babies are all doing well.  The colors are black and whites and Red and whites. Photos will be up in a few days.
Miss Summer and Miss Lexie are in season and we are hopeful for late spring puppies, we will keep you posted! TY
PUPPY OF THE WEEK
Meet Dakota
Available $1800.00 (Ltd*)
Stunning Red/White

Welcome to my world of lovely Shih Tzu. I hope you find my site not only informative but also enjoyable.
Breeding only Shih Tzu for 19 wonderful years now has been my passion.I have been blessed with some of the most wonderful families all across this great country of ours. Shih Tzu have a sweet air of royalty and dignity about them.
These little darlings were the prized possessions of the emperors and empress's of China.
(Shih Tzu is pronounced shid-zoo)
The beautiful grace and dignity make the Shih Tzu one of the most popular breeds in America.
I only breed the finest AKC purebred Shih Tzu. Breeding for quality,health,and temperaments is my main goal.
My Shih Tzu live in my home with me and are well socialized they are my family.
Parents are on sight and love making new friends, as long as pups are finished nursing. (safety first )
If you are not able to come in person to visit and need shipping, it is available.
I have many professional references available to you upon request.
I feed only top of the line dog food along with many healthy treats.
A healthy Shih Tzu will live from 14 to 18 years.
A Shih Tzu will fill your home with love and friendship and steal your heart!
I can not imagine coming home to a empty house. When I walk in I know I have my loving friends, waiting to greet me. When you decide you are ready for a beautiful little Twa-Nas Puppy you will need to call me for information.
I will be happy to answer your questions . I would never place a puppy without speaking to you directly.
Thank you, Twana Sue
Note to Buyer -Upstanding professional breeder"s do not need to sale their puppies to brokers to find them loving home's. There is something very wrong with that arrangement. Our babies are family, raised with love,sleep in my bed and share my day. I am a professional breeder with over 19 years of experience with love and care of the Shih Tzu. We play and have fun, socialize our puppies and just plain love what we do.
Ohio Shih Tzu Breeder ,producing Champion Line Purebred AKC Shih Tzu. Quality Shih Tzu Puppies, AKC Registered, Shih Tzu Puppies for sale,Breeding Shih-Tzu Champions.
We do accept these major cards with Paypal.
You do not need a paypal account to make a payment.
Visa/ Master-Card /American Express Discover/ Pay Pal are excepted!
"…"For God so loved the world that He gave His one and only Son,
that whoever believes in Him shall not perish but have eternal life"
(John 3:16, NIV)
---
EMAIL ME 
twanatzu@hotmail.com
Home 419-228-8302
Cell 419 371 3039
Call today for your appointment.Located in Lima,Ohio 45801
 Shipping Available in The USA
Commit to the LORD whatever you do and your plans will succeed. Proverbs 16:13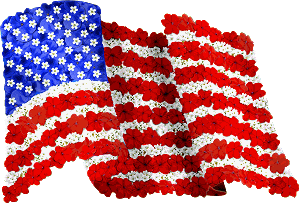 TwaNas P-K Shih Tzu
Twana is the Owner of TwaNas Pk Shih Tzu and Klassy Paws Professional Pet Grooming LLC – Ohio State Certified Groomer~
We are located in Lima,Ohio but we ship in the USA
Champion Line Adult Shih Tzu and AKC puppies by Twanas Shih Tzu.
OH Shih Tzu Breeder | Shih Tzu Puppies for Sale| Shih Tzu Adoption | OH Shih Tzu Adoption 
"Jesus looked at them and said, 'With man this is impossible, but with God all things are possible.'"
(Matthew 19:26, NIV)
"I know all the things you do, and I have opened a door for you that no one can close"
(Revelation 3:8, NLT)
 "Ask and it will be given to you; seek and you will find; knock and the door will be opened to you" (Matthew 7:7).
I can do all thing's through Christ who strengthens me. Philippians 4:13