Wonderful all around medical information
http://www.marvistavet.com
This is where I get my Washable puppy pads from and I really love them!
http://www.puppypadlady.com
AKC website
http://www.akc.org
A great place to find every kind of wonderful things for you little one!
http://www.petedge.com
Pet Door's
http://www.halepetdoor.com
Kennels
http://www.optionspluskennels.com
Dog Supplies
http://www.jbpet.com
Here's a link to Griffin's page. Griffin is a beautiful Twa-Nas Puppy! He belongs to Brad S. Now and is loved so much! http://dailypuppy.com/index.php?itemid=1644
Check out my dear friend Nan Stegall's web site…you just have to see these beautiful dolls she does! Their little bodies look so real!! I want one…:)  Nan is a wonderful Reborn Artist. Cradle of Angels
www.cradleofangels.com
This Book is wonderful. ( My favorite book) You can find this book at AKC.org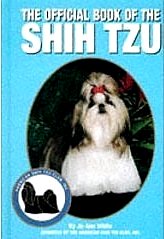 The Official Book of The Shih Tzu By Jo Ann White

---
---
---

---
Dob December 12-09-18
Our Darling Miss Meggie/ Sir Richie are the proud new parents of 6 adorable babies. 3 girl, 3 boys.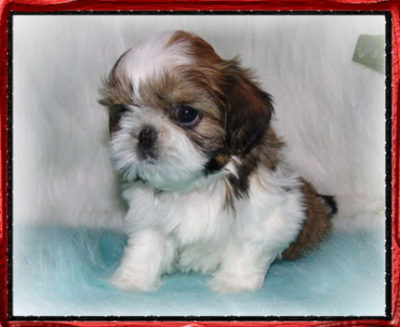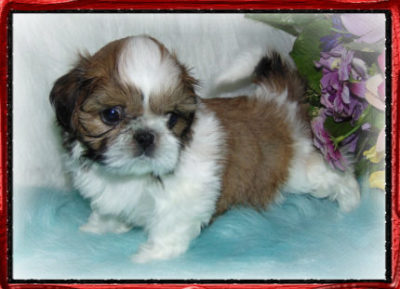 Meet Adorable Amora
Going to live with her sister in Florida, Thank you Pam!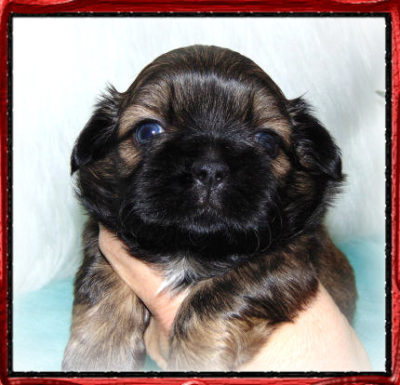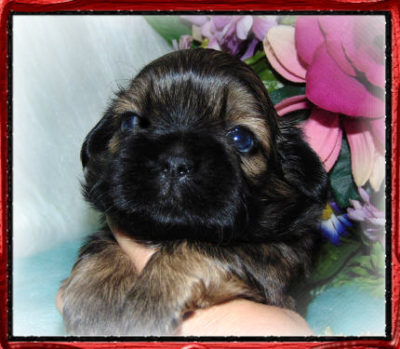 Meet Lovable Cupid
Cupid is going to a loving home nearby! Thank You!
What a lover… Soft laid back little angel.
|Solid Gold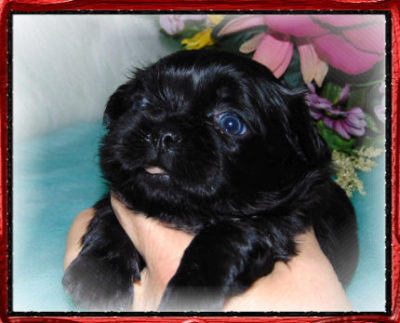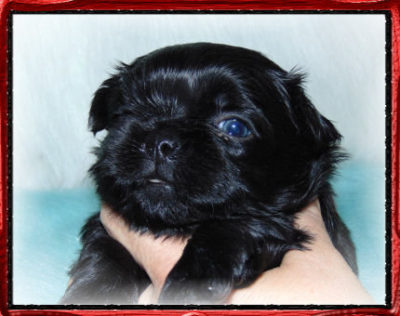 Meet Darling Romeo
Thank You so much to Ted and Connie of Ohio, this is their 2nd TwaNas Puppy!
Spencer will have a new baby Brother! 
Solid Black

---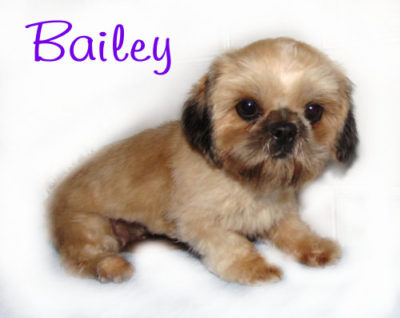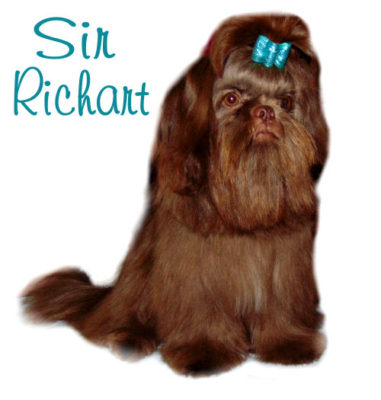 Lovely Little Miss Bailey and Sir Richie puppies arrived  9- 07- 2018
These babies are laid back…lol super sweet just like mommy!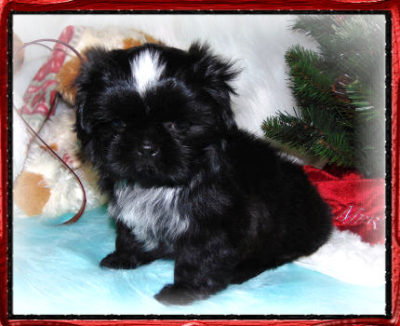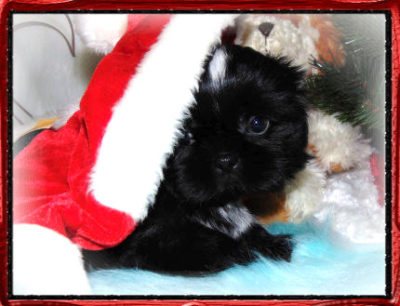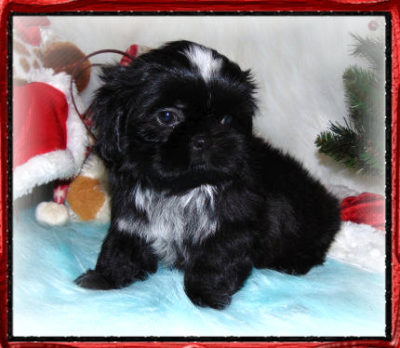 Meet Little Sweet Ace
 Now Living in Nevada, his mom flew a long way to adopt this little darling fellow.
Thank You Leigh Ann Of Reno Nevada, what an amazing little doll!
Beautiful Solid Black / White Blaze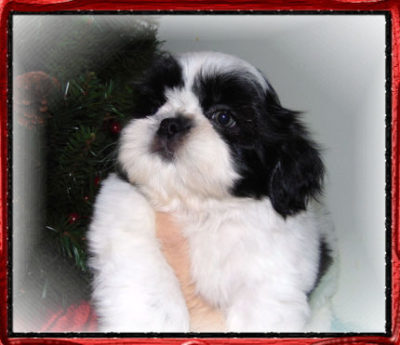 Meet Little Domino (Teddy Bear )
Thank You To the Huff Family Of Ohio, This is their 2nd TwaNas Shih Tzu!
What a Great Little Guy!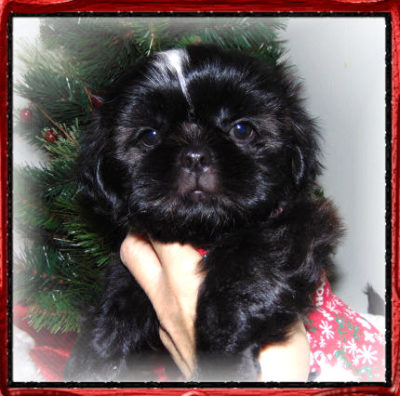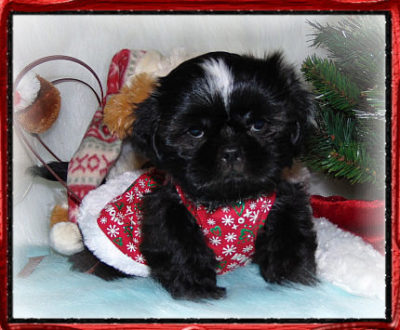 Meet Adorable Baby Pepper
A Big Thank You to the Avolio Family who are flying in from NY
To Pick up Pepper, she is their 3rd Twanas Shih Tzu.
Solid Black White/ Blaze
Pepper has a soft playful loving personality, such a silky soft coat. Awesome girl.

---
    Our Darling Miss Tashee  and Sir Richie puppies DOB  9- 10- 2018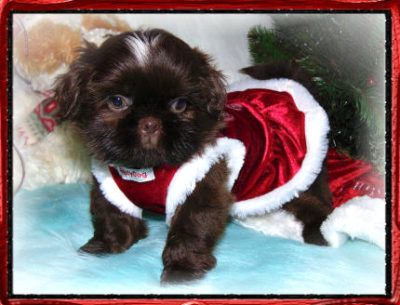 Meet Adorable KitKat
Thank You so much to the Jessing Family of Ohio. Such a lovely little girl.


Beautiful Deep Chocolate

 White/ Blaze
This little gal is on the smaller side, Red chocolate Darling!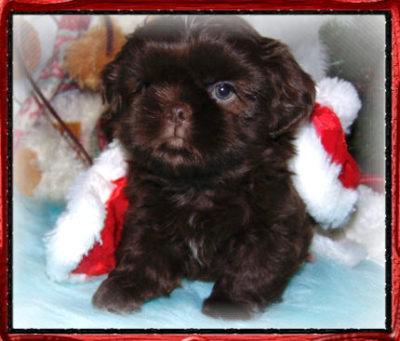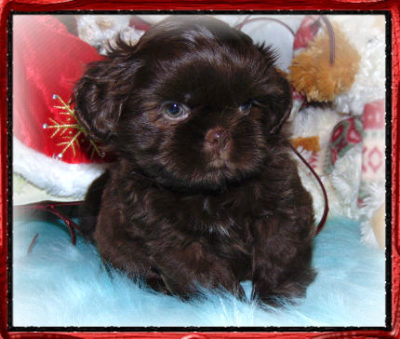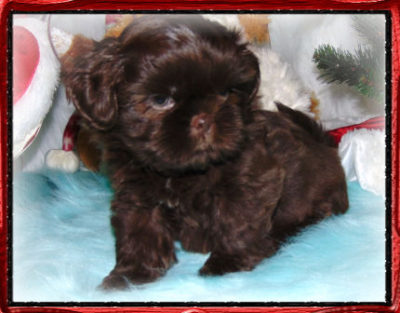 Meet Our Happy Boy 

Russel

 Stover
A big Thank You to Damiano Family of Fla. who will be flying in to pick up their 3rd TwaNas Puppy!
Solid Red Chocolate Dream!!!
This little angel has the sweetest little laid back personality.

    

Meet Our Baby Jingles
Thank You so much to Debbie Johnson Of MI., You picked a precious Little Boy!
 Red/White Liver (Stunning Baby Boy ) Playful, Sweet, and very loving.
Playful very sweet and a little laid back fellow.


---
  
Our Super Adorable  Miss Sophie/Richie babies arrived  8/31/18.
5 adorable Chocolate and Chocolate/White boys!  These little angels will be ready Nov. 1. 2018
This is a great time to get your new babies all settled in for the Holidays!
Photos Taken 10-06-18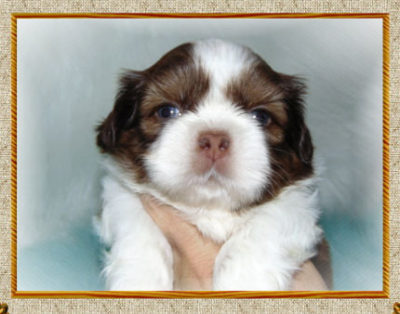 Meet Sunning Snickers!
Thank You Shelly J. what a wonderful little fellow.
This is Shelly's. 2nd TwaNas Baby. Lives right here in Lima! 
Stunning Solid Red/White Liver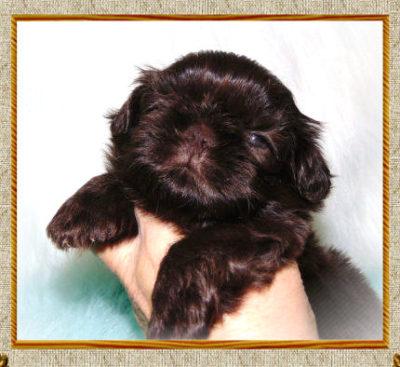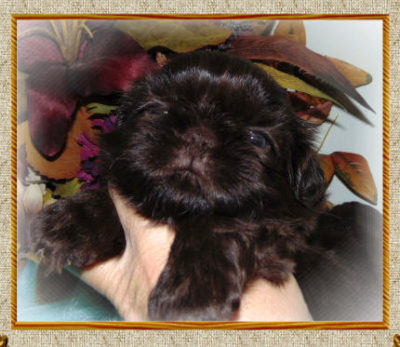 Meet our Dark Chocolate Skor!
Thank You to Miss Jennifer M. Of IL.  What  a super cute little man!
Skor is a stunning dark Chocolate. 


    

   

  

Meet our Red Chocolate Mocha !
 Now with his new mom who flew in from NY!
Thank You Tash of NY. What  a Great little man!!!
Darling Little cup of Mocha…a real ladies man! Love this little fellow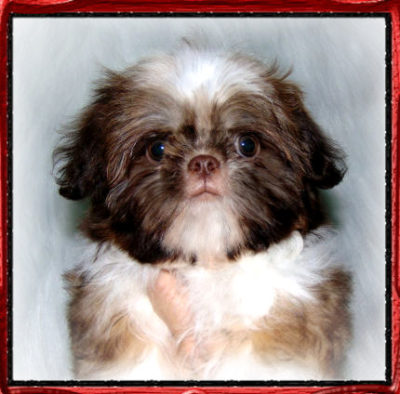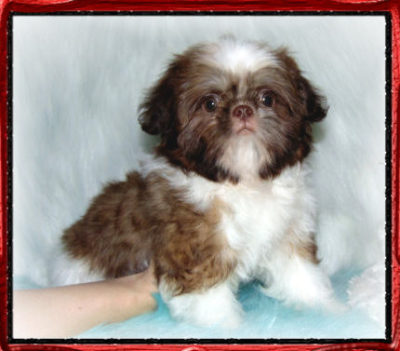 Meet Rocky !
  Thank You to the Weiss  family of Ohio, Rocky is just perfect!
Baby Rocky is a tiny boy with a Big Heart! He Thinks he is a big Boy.
Super Sweet.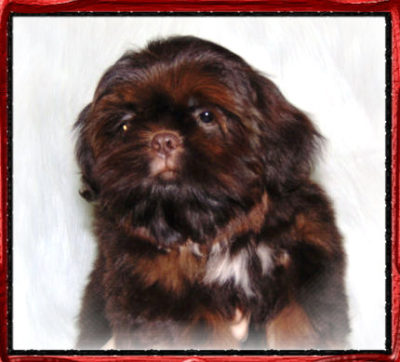 Meet Little Sweet Willie Wonka !
Thank you so much to the Galliano family who came from Maryland.
They fell in love with 2 of our darling boys who are now home with their new mom and dad!

---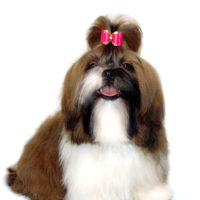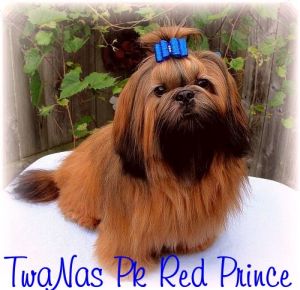 Our Very Beautiful Miss Jessie / Red Prince puppies arrived on 9-08-18.
Three amazing little Red and White girls and one solid Red male, one Red/ white male. 
Photos Taken 10-12-18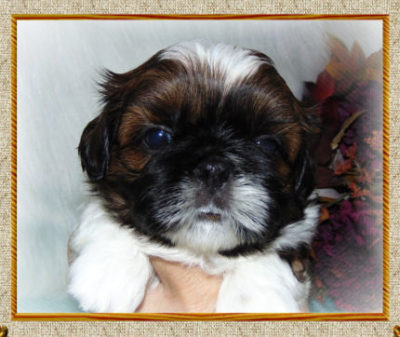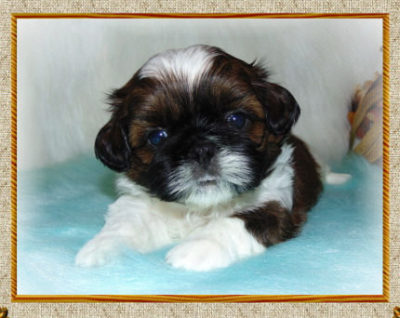 Meet Beautiful Sweet Jasmine
Thank You Tiffany D. Of Ohio. Beautiful girl!
Red/White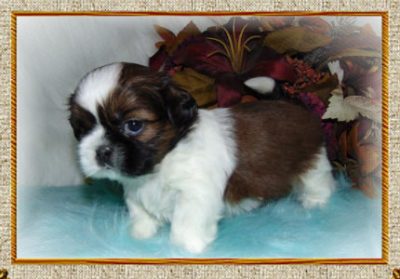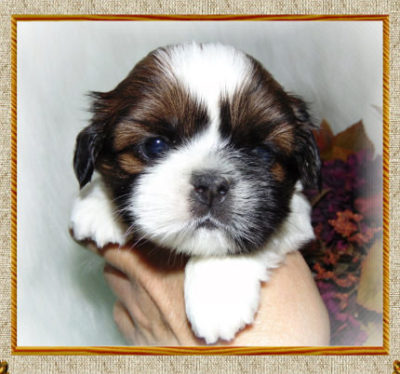 Meet Our Perfect Prince Joseph ( Joey)
Thank you to Crystal Ribar and family, a special gift . 
Amazing Red/White Angel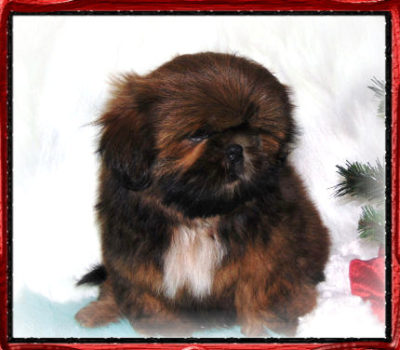 Meet Our  Adorable Prince Jaxson
Thank You Mr. and Mrs. Galliano Of  MD.  You picked a beautiful little man!
 Super Smart, very curious, loving playful little Darling


  
Miss Summer / KC  babies arrived today. DOB 8/25/18
1 baby girl and 4 little fellows!  Beautiful Babies!
Ready for their new homes on or about Oct. 26,2018.
Photos Taken  10-06-18

  

 Meet Little Dani Boy
Thank You Dr. Gina and kids. Dani is a real treasure!
Gold /White 
  


Meet Super Sweet Dakota
Thank you  Jeannie B. of  PA. going with his brother Dash and be very spoiled!
Red Gold /White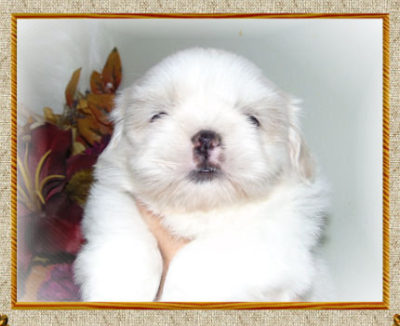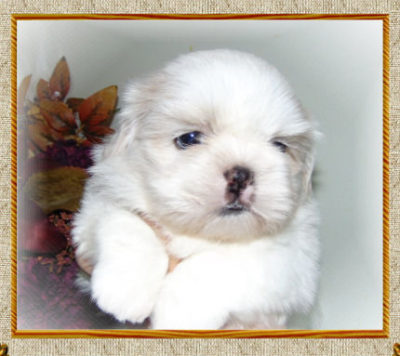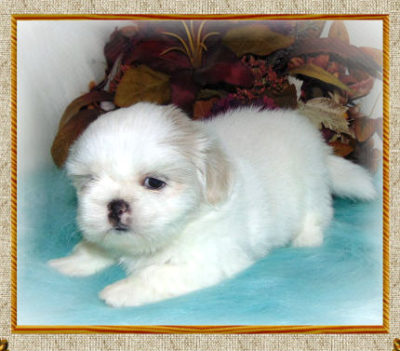 Meet Gorgeous Dusty
Thank You to So Much to Peter W. Of Ohio…wow what a great pick!
Solid White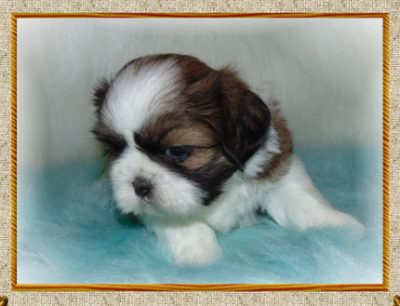 Meet Stunning Dash
Thank you  Jeannie B. of  PA. Dash and Dakota will love being your little babies!
 GoldenRed /White


---
---
Please read this important information: There is only one Twana Sue, if you do not talk to me personally do not respond,….I am Located in OHIO.  We only except Paypal for payment and never ask for money grams or wire transfers. This information is to protect our wonderful clients!
Call me at 419-228-8302 or 419-371-3039…these are my only phone numbers.  We Look forward to talking and meeting with you! 

---
    
Our Lovely  Miss Stormy/Charming babies arrived today. DOB 8/22/18
3 Stunning baby girls! Two of these little angels are going to live with Mrs. Eileen Marino of NY!
Thank You Eileen, these little girls are beautiful! Ready for their new forever homes on or about 8-24-18.
One will be staying here with us!

Photos Taken 9-09-18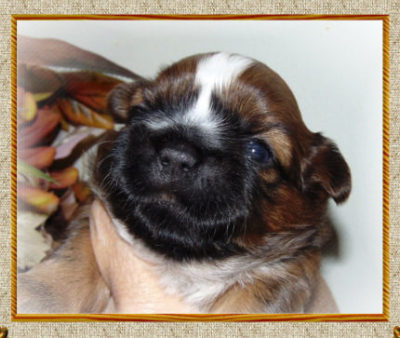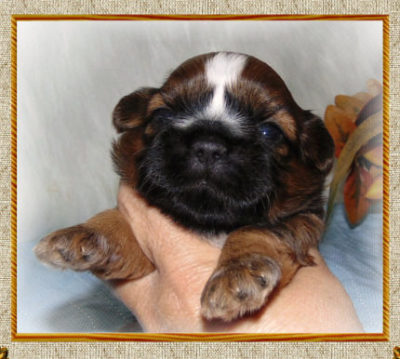 Meet Beautiful Miss Bella
Red/Gold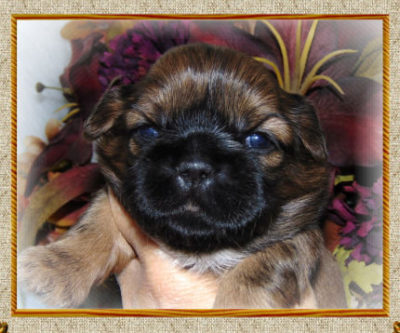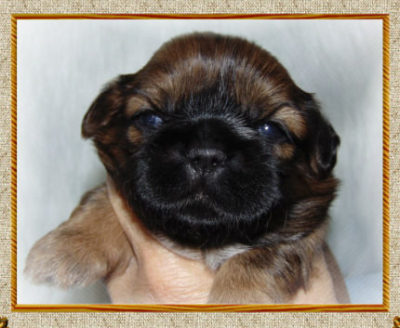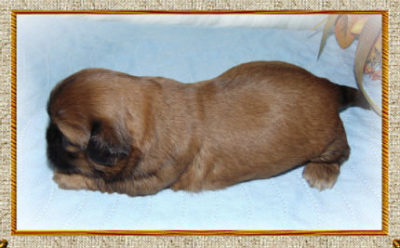 Meet Beautiful Miss Brandi
Red/Gold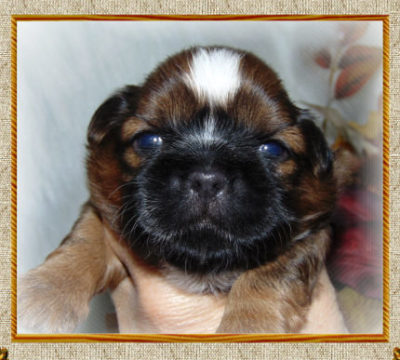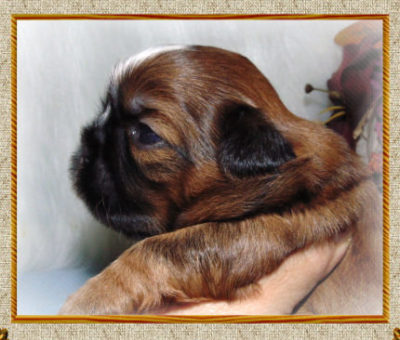 Meet Beautiful Miss Brooke
Red/Gold 
Lexi/ Charming puppies born 6-24-18
This will be Lexi's last litter. Such beautiful puppies!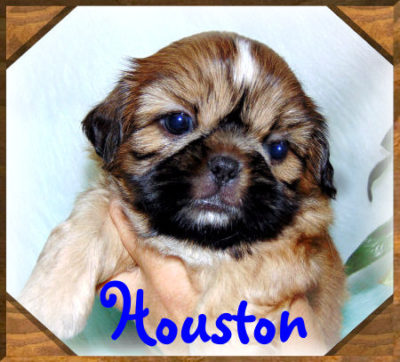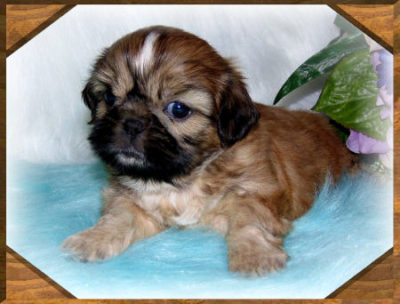 Meet Sweet Houston
Thank You to Cindy Ebert for adding this adorable little fellow to your fur family! 
Super sweet, playful and very smart little fellow!
Beautiful Solid Gold Dark Mask / White Blaze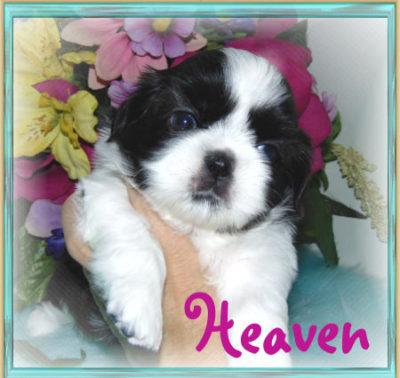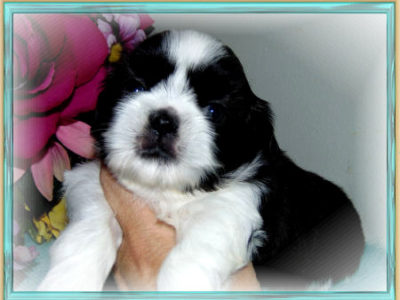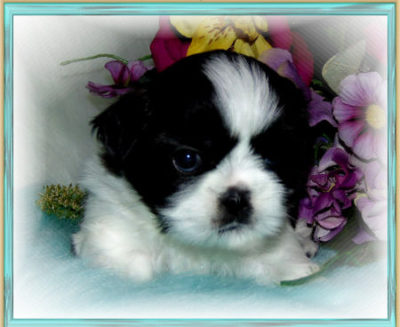 Meet Lovely Miss Heaven
Thank You so much to Jim and Cindy , what a beautiful little girl!
Stunning Black and White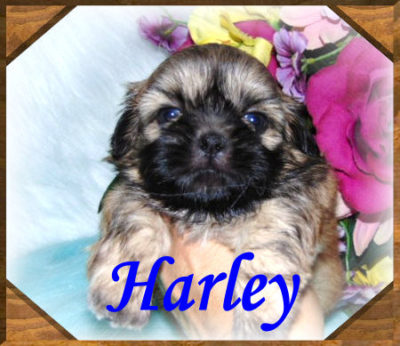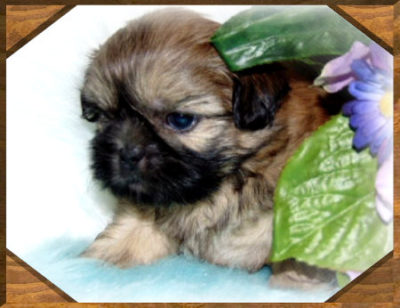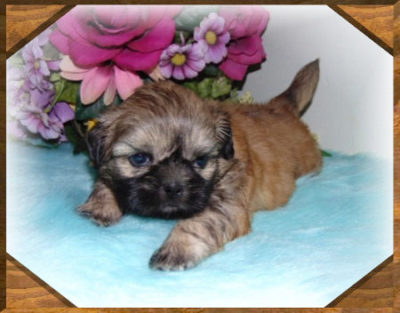 Meet Sweet Harley
Thank You Kathy of Ohio, Harley is such a sweet darling boy!
Cute Little Hardy Solid Gold Black Mask.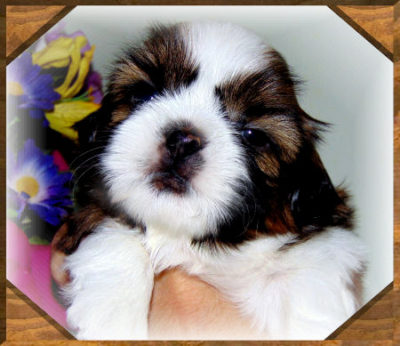 Meet Sweet Hunter
Thank You to Shirley and Jack of Wv. what a little doll!
Gorgeous Red/White Perfect little man!

---
xx 
 Beautiful Miss Sweetpea and Sir Prince puppies born June 2,2018.
3 stunning little fellows shown below.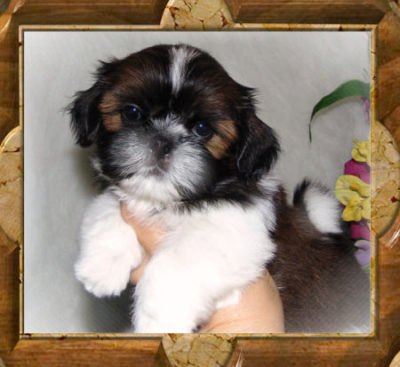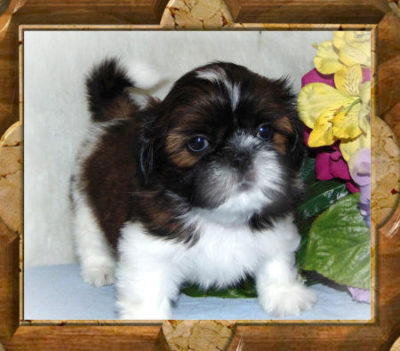 Meet Little Joey

Thank You to Laurel and Alex of NY!
Gorgeous Red/White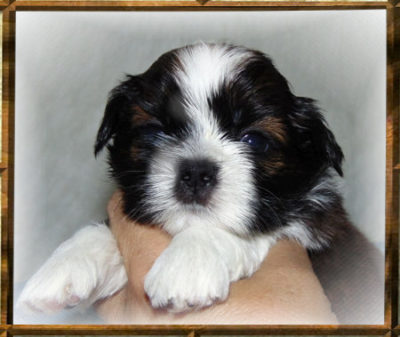 Meet Little Jessy

Thank You to Kellie D. Of Ohio. Beautiful litle boy!
Darling Red/White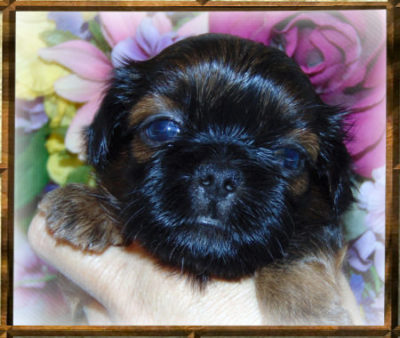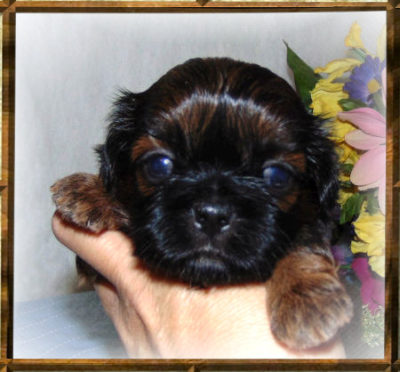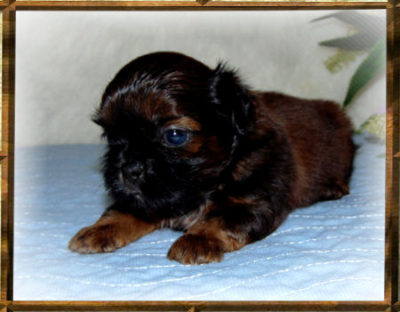 Meet Little Jaxson
Thank You Sandy J.
Super Cute Solid Red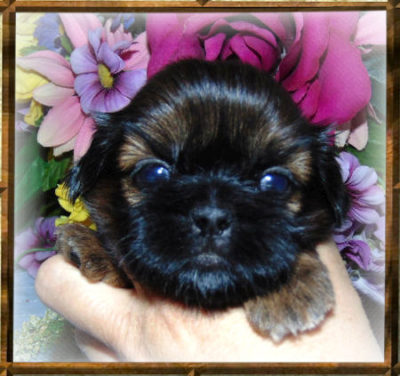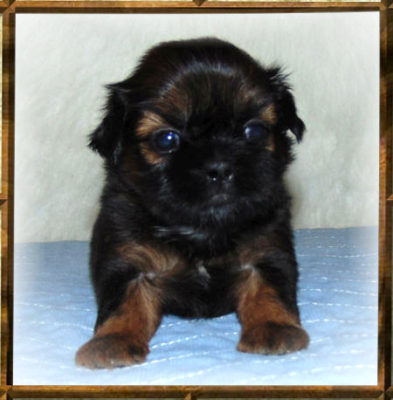 Meet Lovely Miss Jazzy
Thank You to the Borris Family of Pa. this is their 2nd TwaNas Puppy!
Solid Red Beauty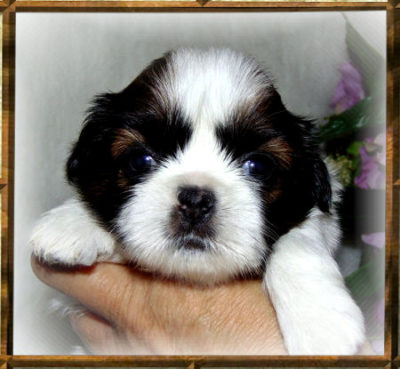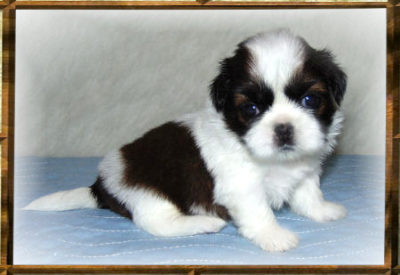 Meet Amazing Little Jacee
Thank You to The Frank Family of IL.
Adorable Red/White

---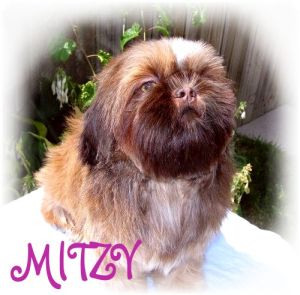 xx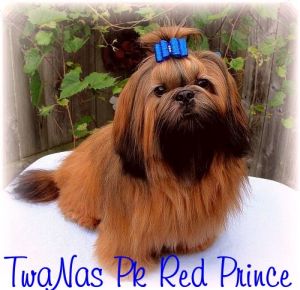 Beautiful Mitzy and Sir Prince puppies arrived Tuesday 2-13-18.
These little darlings will be ready to go to their new homes on or about April 16,2018.
Photos Posted on 3-15-2018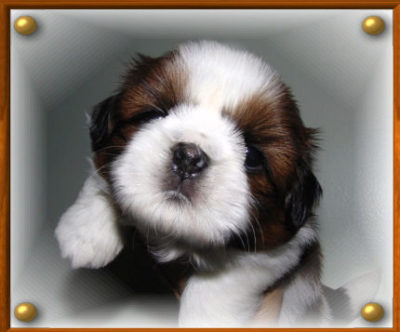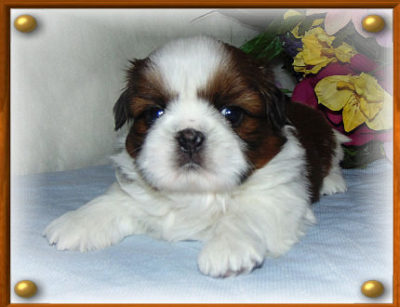 Meet Little Max
Thank You Maria of NY  for adopting this little Doll.
Red/ White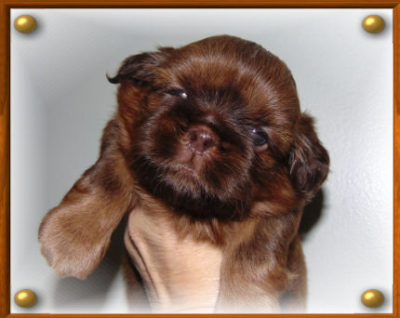 Meet Super Sweet Milo
Thank You To the LoPresti Family of Long Island NY
Stunning Red Brown Liver

Our darling Miss Tashi and Sweet Rocky puppies arrived Friday 2-16-18.
Darling fellow will be ready for his new forever home on or about April 19, 2018.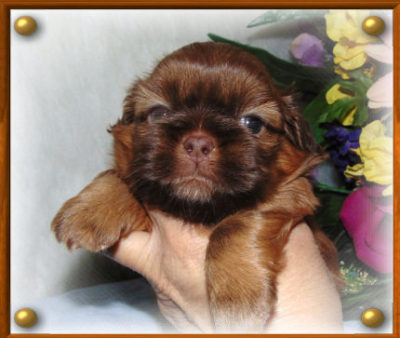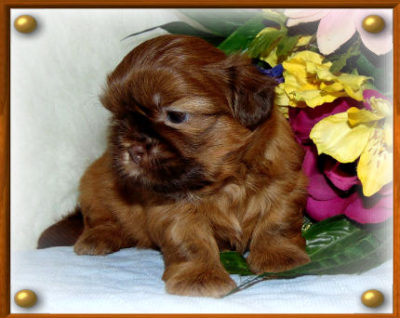 Meet Beautiful Tigger Roo
Thank You to Mr. and Mrs. Recchia Of CT. this is their 2nd TwaNas puppy. Nice Pick!
Stunning Orange Liver

---
  
Our Darling Miss Summer and Sir Prince puppies were born 12-26-17
Ready for their new loving homes on or about 2-26-18. 
 
 Meet Our Beautiful Miss Ribbons 

Thank you Tiffany and Rick of PA. Ribbons is a very special little girl.

 Meet Darling Remi


Thank you To the Langston Family of MI.  What a great little doll!
Solid Reddish Gold / Black Face

---
  
Our Precious Journey and Prince Charming puppies have arrived.
DOB. 10-14- 2017  Ready for forever homes 12-15-17.
This Is Miss Journeys Last Litter she is going to live with with a lovely family in PA.

      

 Meet Darling Dasher
Thank You so much to Donna and Charles L. Of  Michigan. What a great little fellow!
Super adorable perfect marked , Stunning.
Beautiful Marked Black/White

   

Meet Darling Cupid
Thank You Robyn, Cupid is a darling little guy!
2nd TwaNas ShihTzu  for Robyn's Family. 
Stunning  Black/White

---