We so appreciate your business.
We would like to Thank each of you for choosing a TwaNas Puppy.
We are very blessed for the many Happy New and Repeat Clients!
---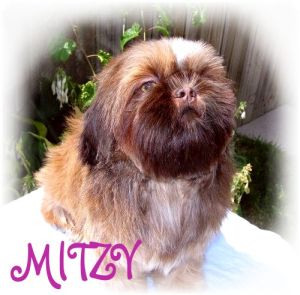 xx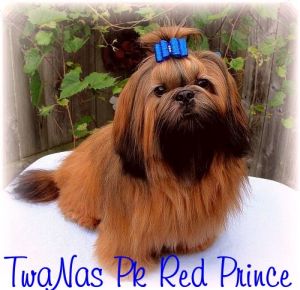 Beautiful Mitzy and Sir Prince puppies arrived Tuesday 2-13-18.
These little darlings will be ready to go to their new homes on or about April 16,2018.
Photos Posted on 3-15-2018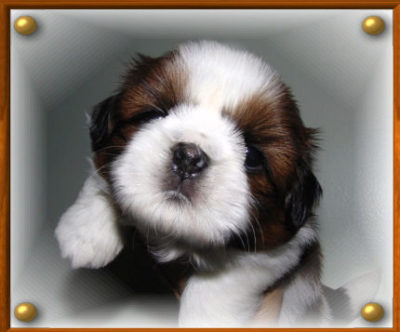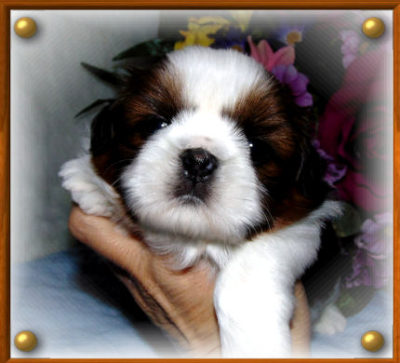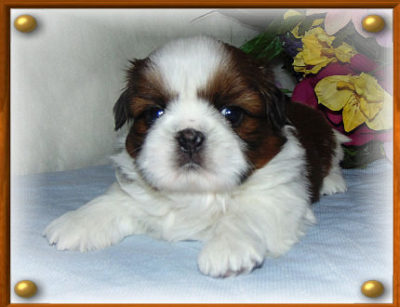 Meet Little Max
Thank You Maria of NY  for adopting this little Doll. 
Red/ White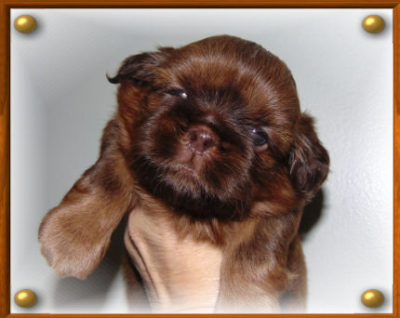 Meet Super Sweet Milo
Thank You To the LoPresti Family of Long Island NY
Stunning Red Brown Liver

---
Our darling Miss Tashi and Sweet Rocky puppies arrived Friday 2-16-18.
Darling fellow will be ready for his new forever home on or about April 19, 2018.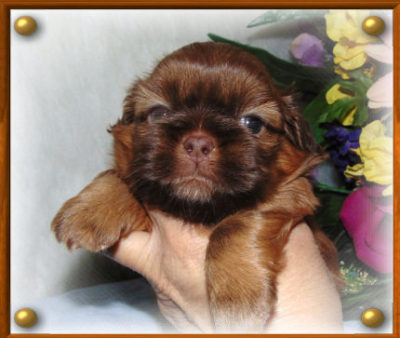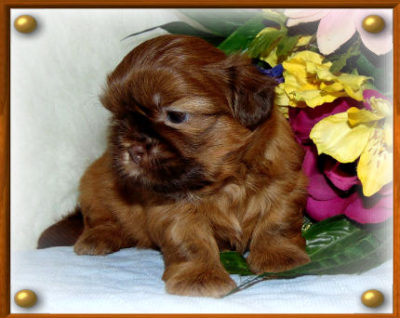 Meet Beautiful Tigger Roo
Thank You to Mr. and Mrs. Recchia Of CT. this is their 2nd TwaNas puppy. Nice Pick!
Stunning Orange Liver

---
  
Our Darling Miss Summer and Sir Prince puppies were born 12-26-17
Ready for their new loving homes on or about 2-26-18. 
 

 
 Meet Our Beautiful Miss Ribbons 

Thank you Tiffany and Rick of PA. Ribbons is a very special little girl.

 Meet Darling Remi

Thank you To the Langston Family of MI.  What a great little doll!
Solid Reddish Gold / Black Face

---
  
Our Precious Journey and Prince Charming puppies have arrived.
DOB. 10-14- 2017  Ready for forever homes 12-15-17.
This Is Miss Journeys Last Litter she is going to live with with a lovely family in PA.

      

 Meet Darling Dasher
Thank You so much to Donna and Charles L. Of  Michigan. What a great little fellow!
Super adorable perfect marked , Stunning.
Beautiful Marked Black/White


   


Meet Darling Cupid
Thank You Robyn, Cupid is a darling little guy!
2nd TwaNas ShihTzu  for Robyn's Family. 
Stunning  Black/White

---
          
Our Precious Miss Katie Kay and Red Prince puppies have arrived.
DOB. 10-08- 2017  Ready for forever homes 12-08-17.
This Is Miss Katie's Last Litter she is going to live with a wonderful couple here in Ohio.
Photos Taken 11-11-17

      

 Meet Mr.  Jingle's
Mr. Jingles is going to live with Miss Kathy G. of Indiana, such a darling boy!
Little Mr. Jingles is a very sweet boy whose eyes will melt your heart.
Lovely Solid Red/ Gold Dark Mask.      


      

Meet Baby  Rudolph ( Rudy )
Thank You To the Thompson Family of IN. What a wonderful little fellow!
Wow Fabulous Solid Red/Gold Dark Mask.

---
---
Please read this important information: 

There is only one Twana Sue, if you do not talk to me personally do not respond,….I am Located in OHIO.  We only except Paypal for payment and never ask for money grams or wire transfers. This information is to protect our wonderful clients!
Call me at 419-228-8302 or 419-371-3039…these are my only phone numbers.  We Look forward to talking and meeting with you!