We so appreciate your business.
We would like to Thank each of you for choosing a TwaNas Puppy.
We are very blessed for the many Happy New and Many Repeat Clients!
---
Darling Sweet Pea / Red Prince
DOB July 4, 2019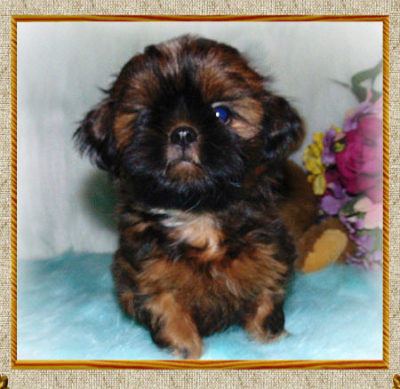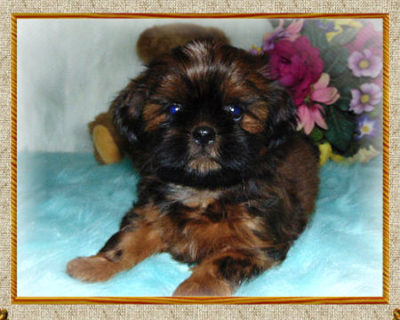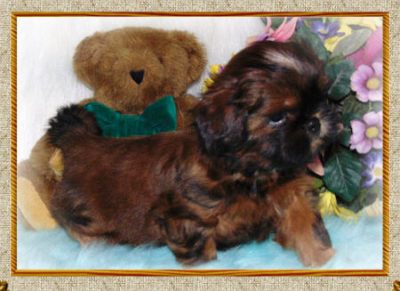 Meet Sweet Red Rocket
Thank You Jane Of Ohio what a little Doll Baby!
Solid Red  Black Mask / Sweet Baby Boy
Playful, smart, beautiful. 

---
Loving Miss Mitzy and KC puppies arrived July 10, 2019!
These are the most beautiful puppies! 

   
           

Meet Amazing Little Frankie
Thank You to Robb and Carrie of GA. What a wonderful little fellow!
Frankie is super loving with a laid back nature.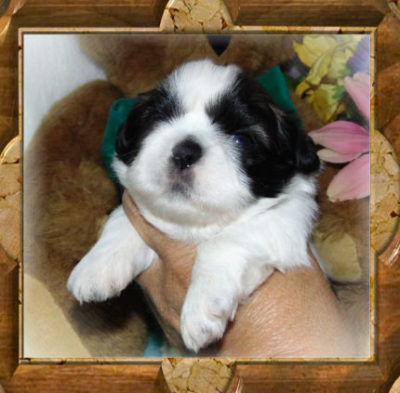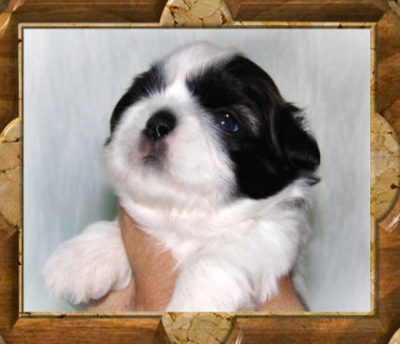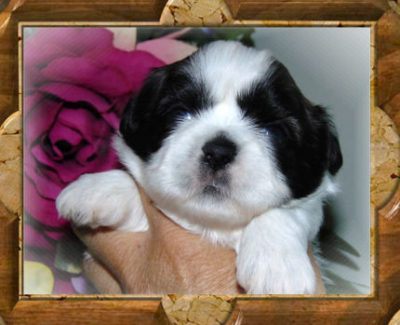 Meet Adorable Izzy
Thank You to Teri and Bob of Ohio! She is a little angel!
Red Gold /White Baby Doll.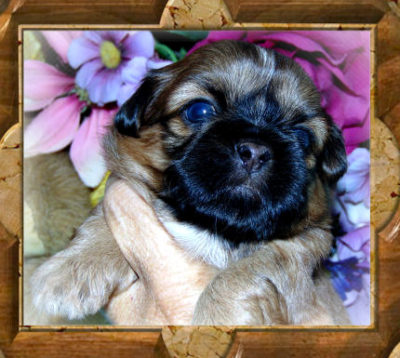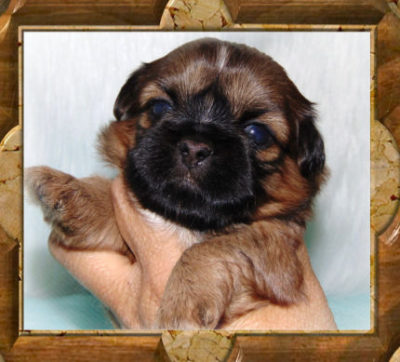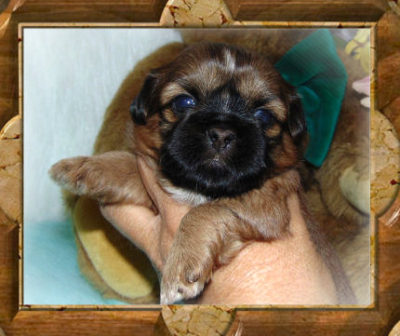 Meet Adorable Olivia
Thank You to GiGi of MN. This is GiGis 2nd TwaNas Shih Tzu.
Liver Angel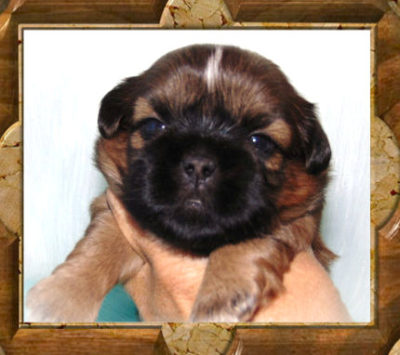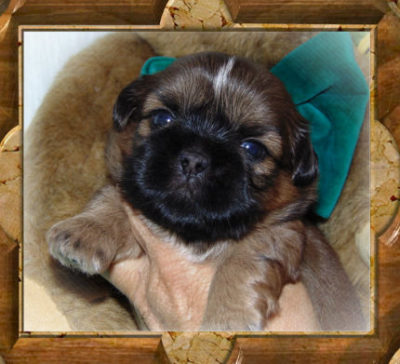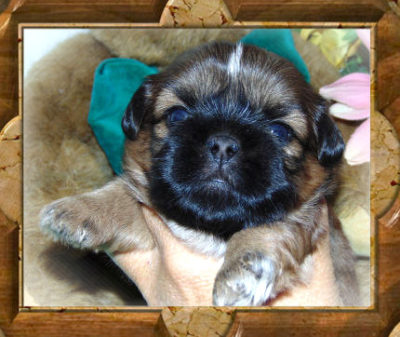 Meet Darling little Elijah
Thank You Dr. Danny , what a little doll!
This little man is super cute on the smaller side.
He has the sweetest face, very affectionate. He is sure warm up any loving home.
Red Liver Doll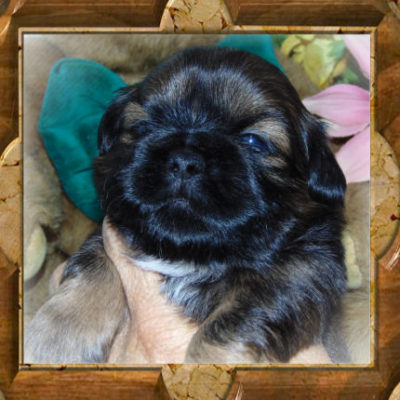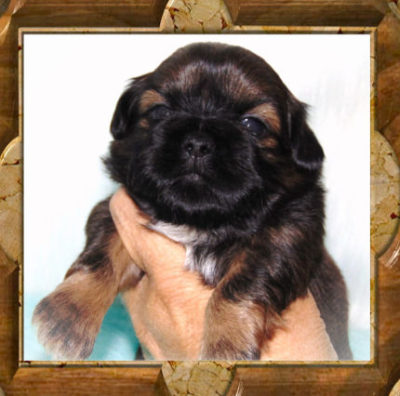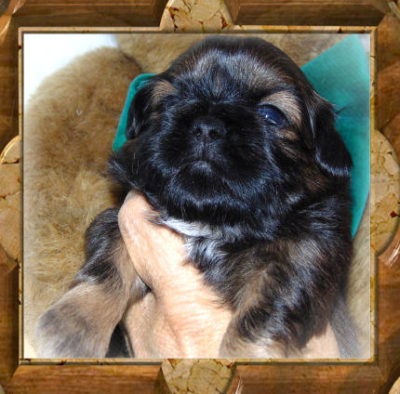 Meet Sweet Noah
Thank You Suzy Of Pittsburgh, such a darling little boy!
Super cute, funny and smart. Very playful and very loving. Such a lover.
Dark Red Liver Baby boy 
---
Darling Miss Tashee / Sir Richie Puppies arrived 5-22-2019
Two beautiful baby girls, 3 adorable little boys.
Ready for their new homes 7-22-2019. 

  

Super Cute Moe-Mocha
Thank You to the Smurdon Family of Ohio, fell in love with 2 puppies!Red Liver So Adorable ! Super Sweet very loving.
Silly little fellow. A little Ham!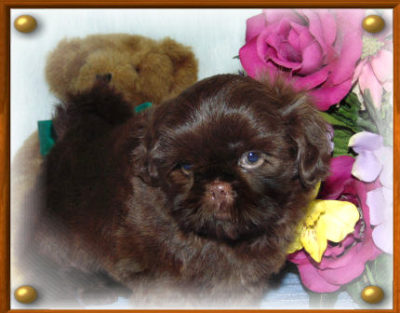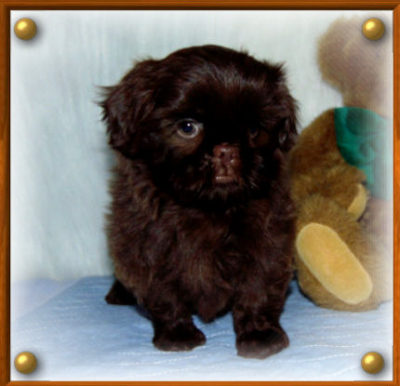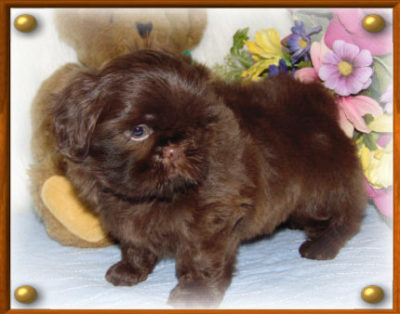 Meet Happy Little Teddy Bear
Thank You to the Smurdon Family of Ohio
Solid Chocolate / Amazing !
This Little fellow is a cuddle bug. Love this guy,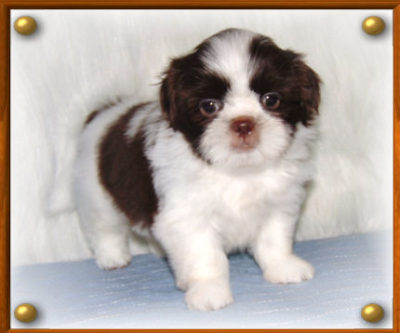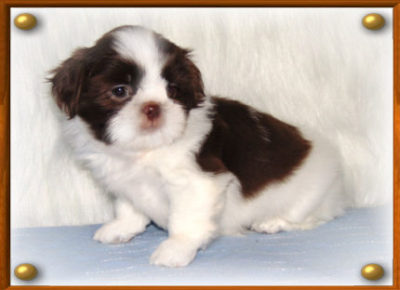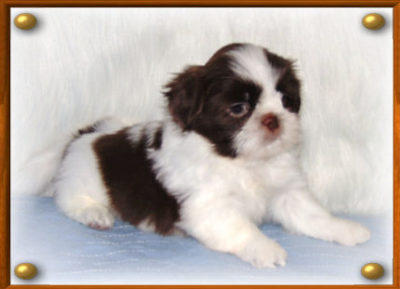 Meet Sweet Baby Dove
Thank You to Mary and Bill of Ohio, what a sweet doll baby!
Chocolate/ White  So Adorable !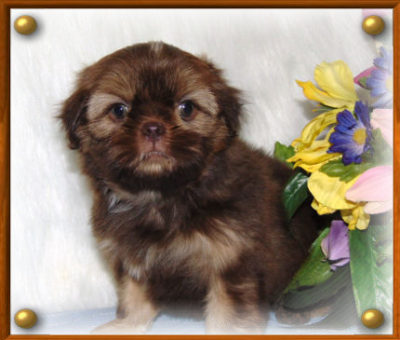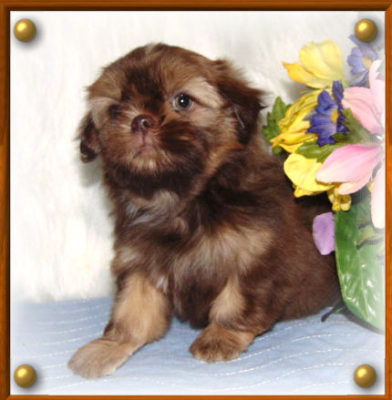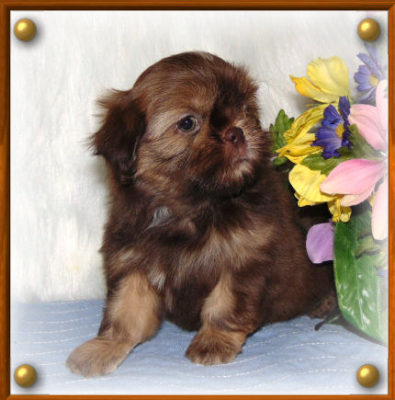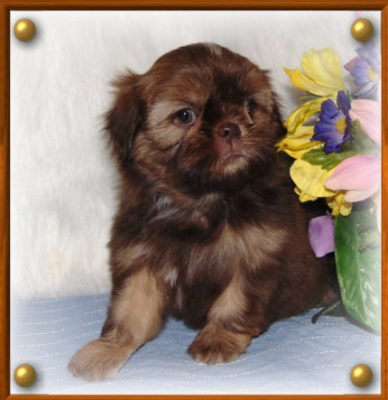 Meet Lovely Ambrosia
 Thank You to Gina and Girls of Pittsburgh, she is beautiful.
Solid Chocolate Doll Baby !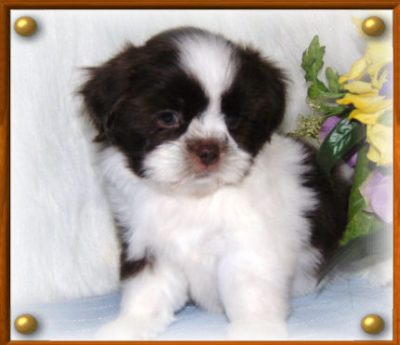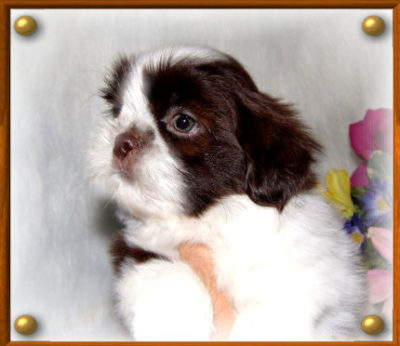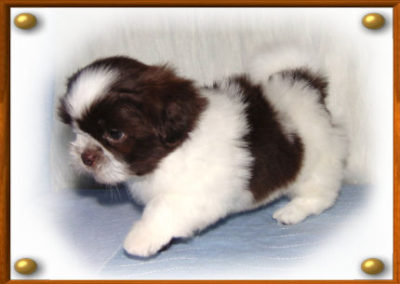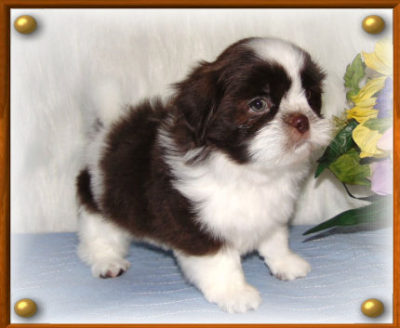 Meet Baby Russel Stover
Thank You To the Albrecht Family of Maryland, he is beautiful!
Chocolate / White Just Stunning !

---
Our Lovely Miss Summer/ Kc
Delivered 5 darling babies Thursday April 06.2019
Ready for their new loving homes, June 07, 2019.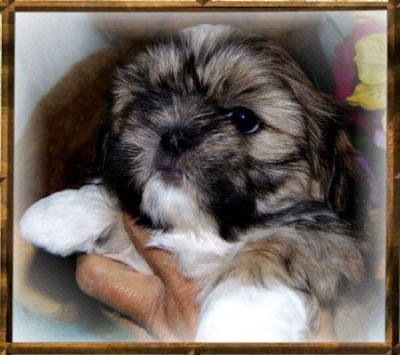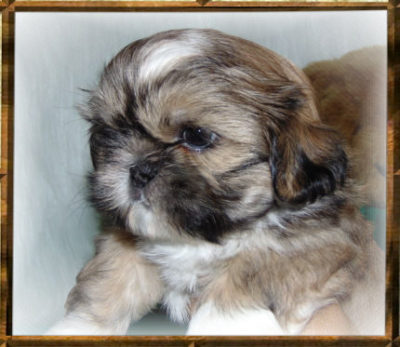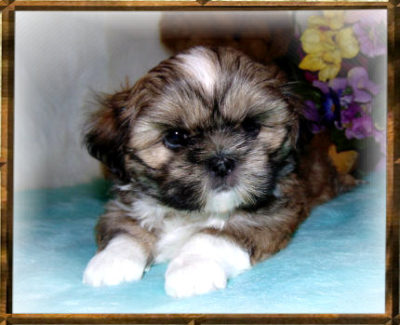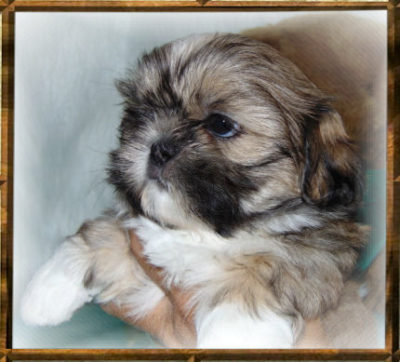 Meet Awesome August
 Thank You so much to The Luzzi family Of GA. Little dolly baby!
What a wonderful little man!
Gold/White Dark tipping!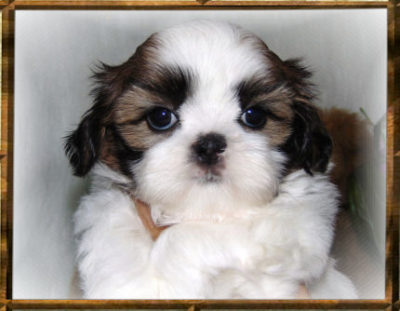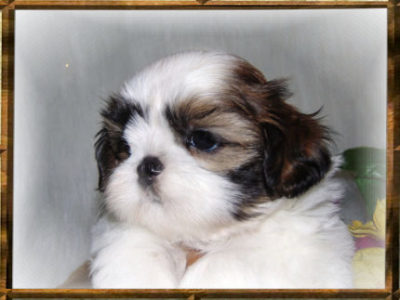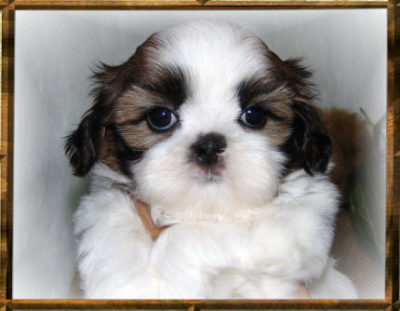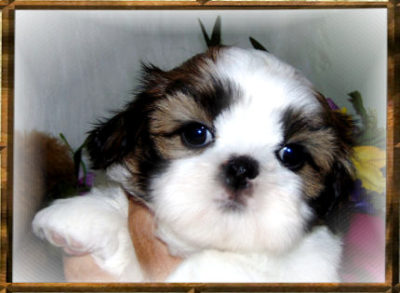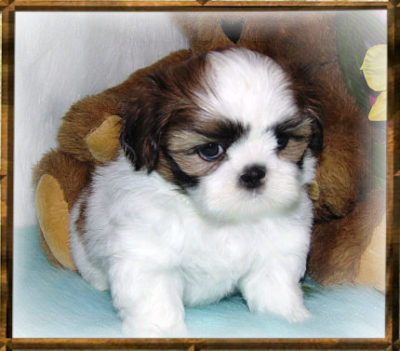 Meet Amazing April
Thank You to Grace Fox of Lima, Ohio, what a darling baby girl!
Lovely Doll!
Red Gold / White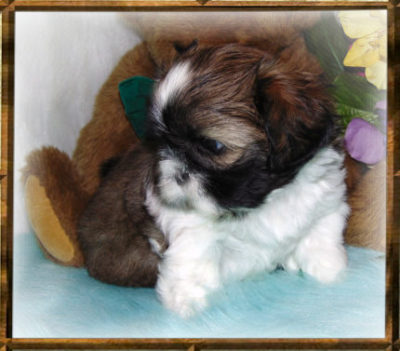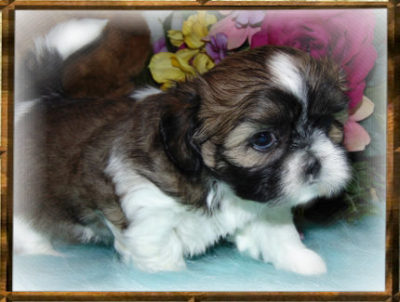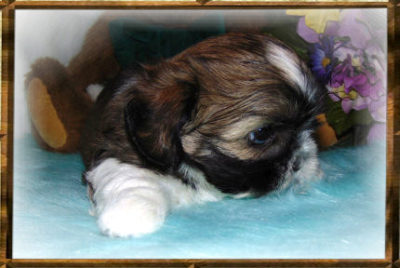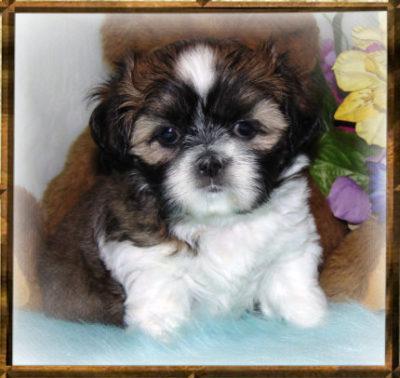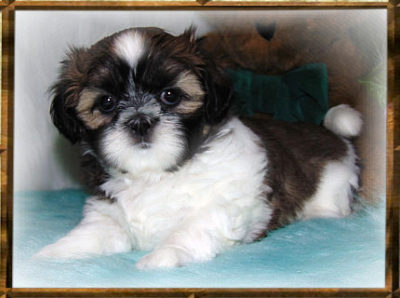 Meet Marvelous May
Thank You Marilyn Of PA. Beautiful Little Girl!
Stunning little angel
Red Gold / White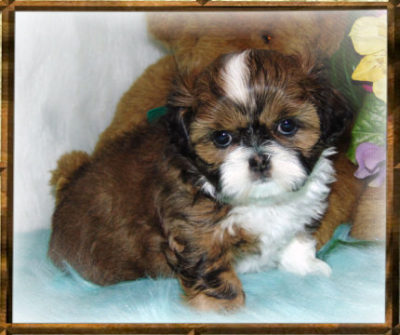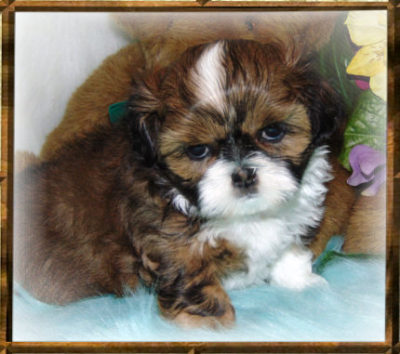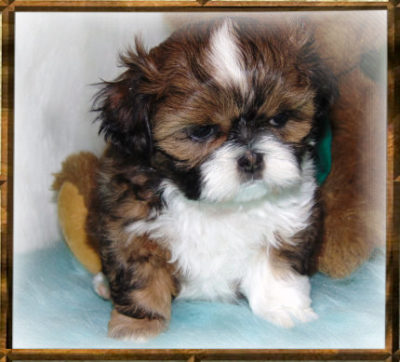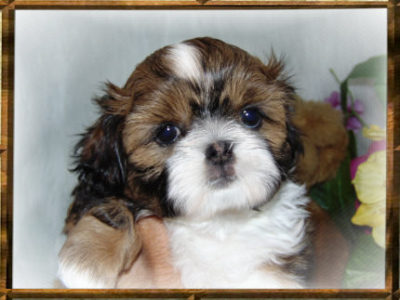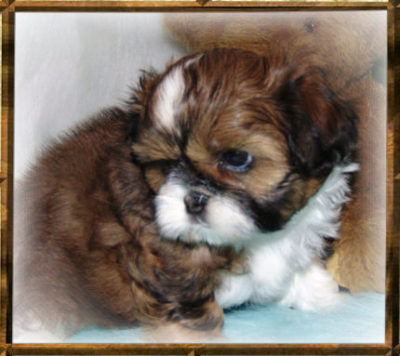 Meet Joyous July
Thank You so much to The Kirchner family Of PA.
Super Cute Doll Baby!
Red Gold / White

---
Our Beautiful Miss Stormy / Charming.
Delivered 4 darling babies Thursday March 21, 2019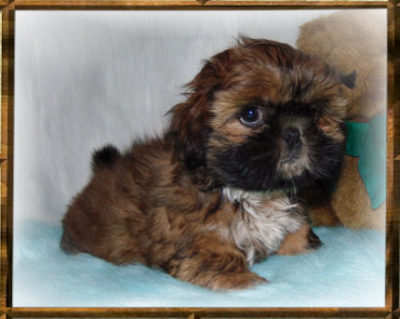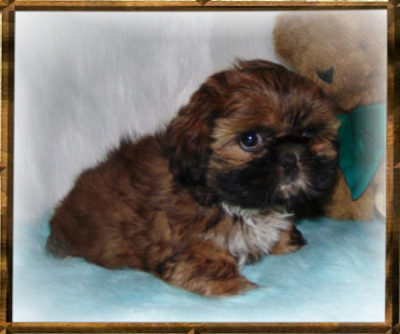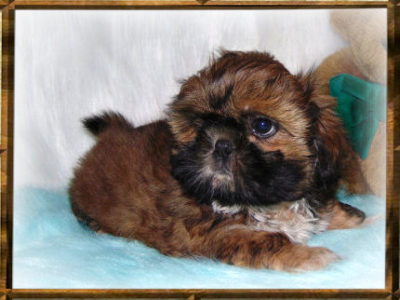 Meet Adorable Katie
Thank You to the Glass Family Of Ohio.
What a darling baby girl!
Solid Red Baby 






 Meet Darling Kasey
Thank You to the Cevasco family of Cleveland Oh.
Great Pick!
Very lovable soft personalty.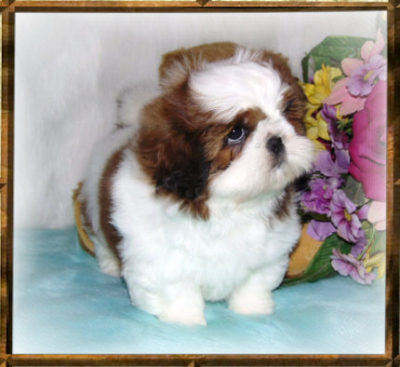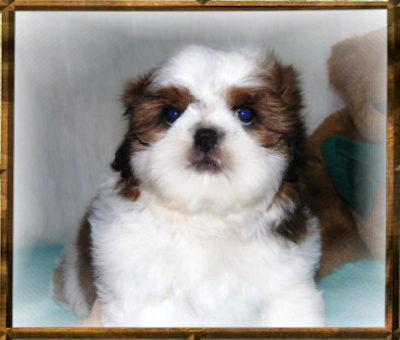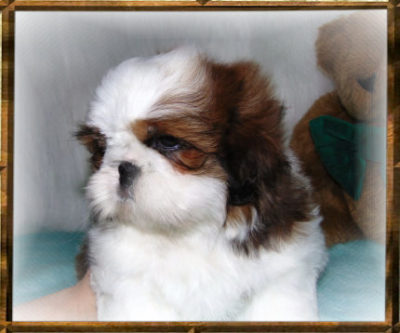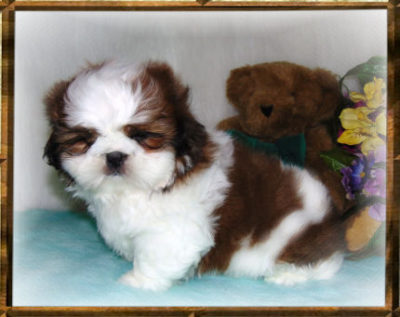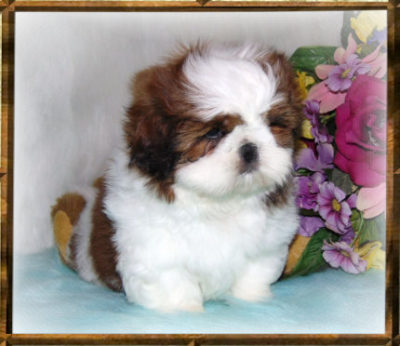 Meet Darling Skippy!
Thank You to the Jaster family Of Dayton Ohio, what a great boy!
Very Smart, cuddle bug!
Super Beautiful markings! 

---
Our adorable Miss Jazzy/Charming puppies have arrived!
Delivered 3 Super Cute Little Puppies!  Born March 24,2019.
These pups will be ready for there forever homes on May 4, 2019

  

 Meet Darling Chance
Thank You so much to The Hess Family of Columbus Ohio.
Gorgeous Red/Wht. Dark Tips Beautifully marked!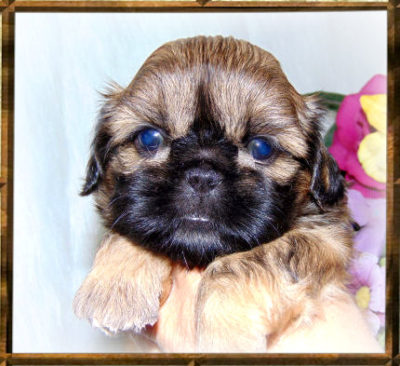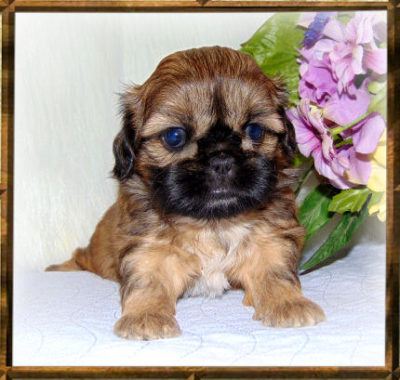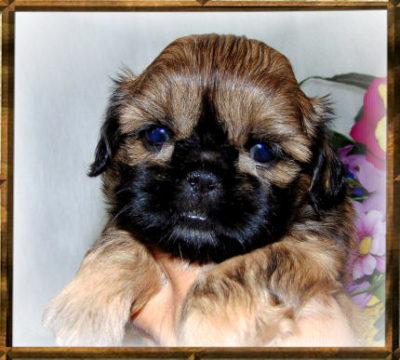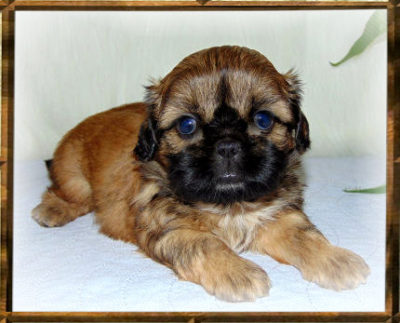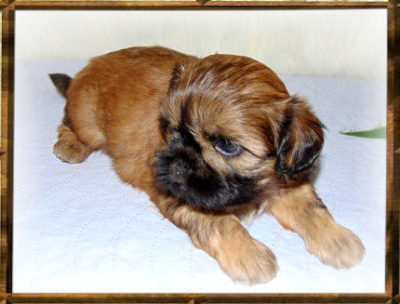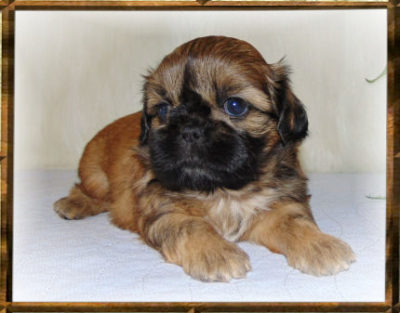 Meet Darling Chase
Thank You to the Holloway family of Ohio.|
Red Gold Dark tipping, super cute.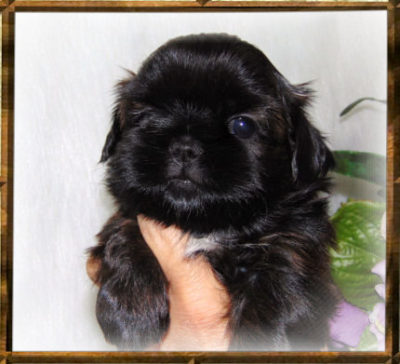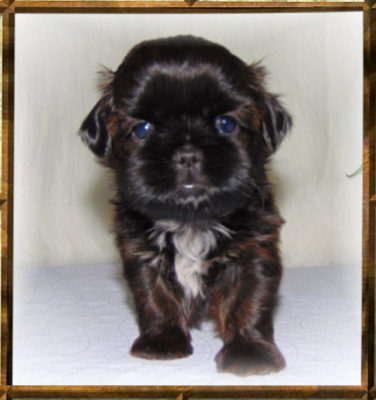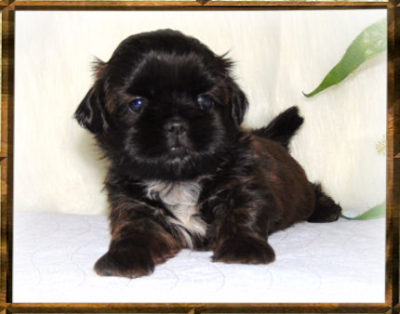 Meet Lovely Christa
Thank You so much to the Prueter Family Of Ohio.
This is their 2nd TwaNas Puppy! Great Pick!
Stunning Little Doll,Solid Black Brown Red
---
Our Lovely Miss Spicy delivered 5 adorable little baby girls. We are very thankful for all of our wonderful Tzu Families!
Many travel long distances and fly in for their new addition.  
DOB 01-26-2019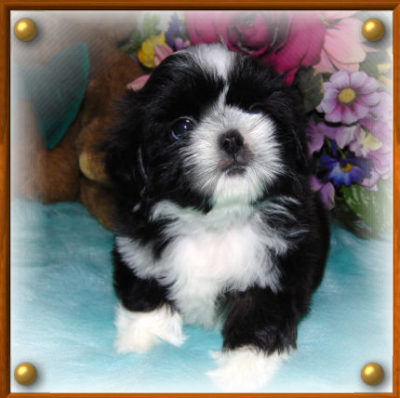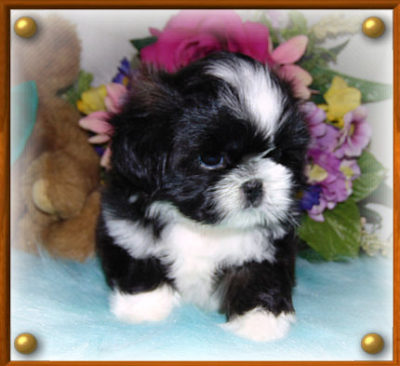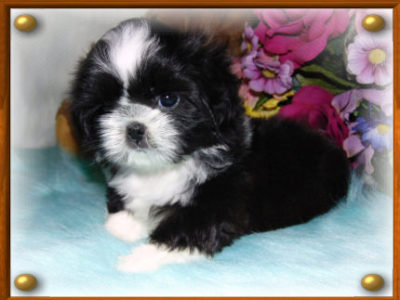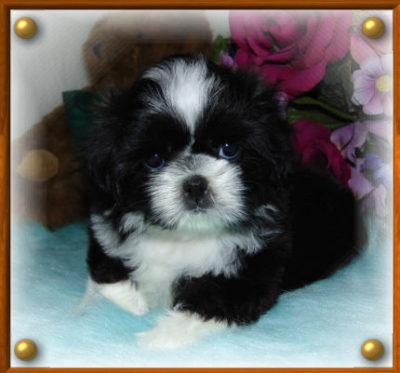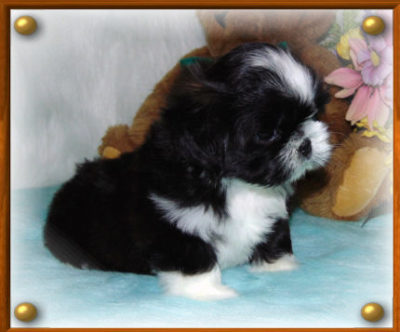 Meet Sweet Sundae
Thank you so much to Lisa Napier of In. Lovely baby!
Beautiful Black/ White Stunning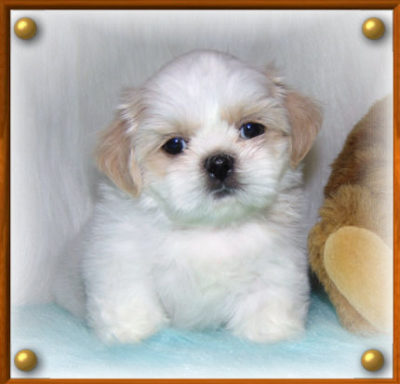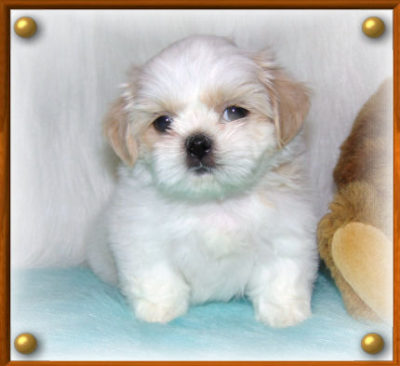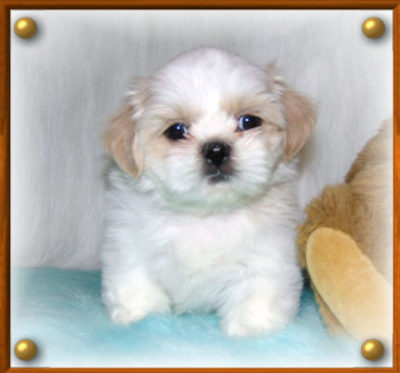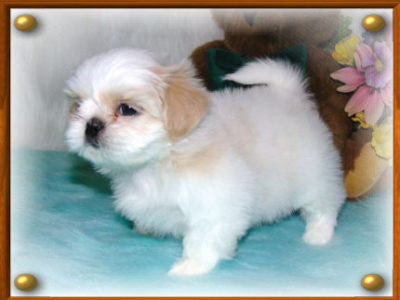 Meet Sweet Sami
Thank You Rosemary of Ohio, what a great pick.
Gorgeous  White Gold Tipps
Silly sweet, inquisitive lovey baby!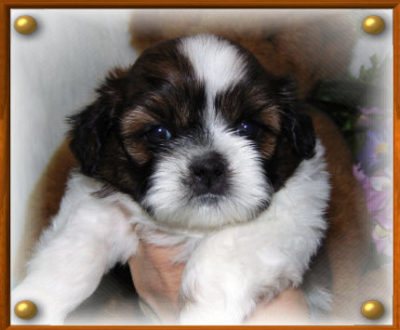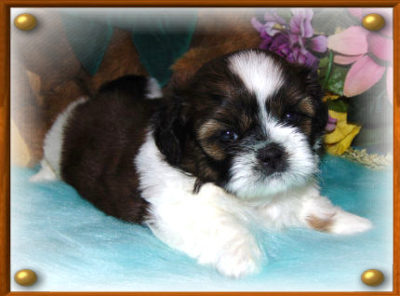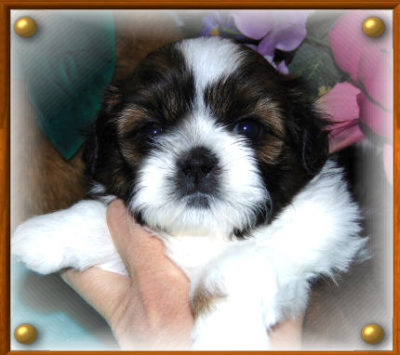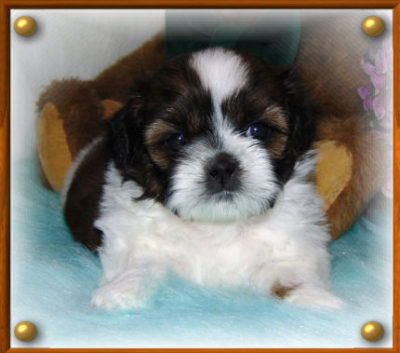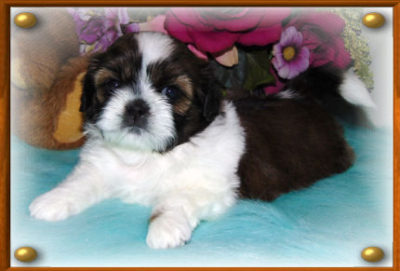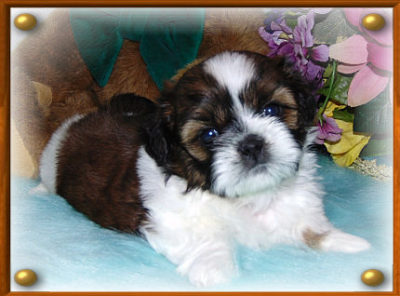 Meet Sweet Sofia
Thank You to the Aladin family of Ct. What a beautiful baby!
Beautiful Red/White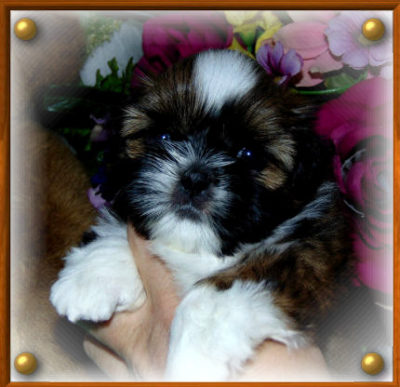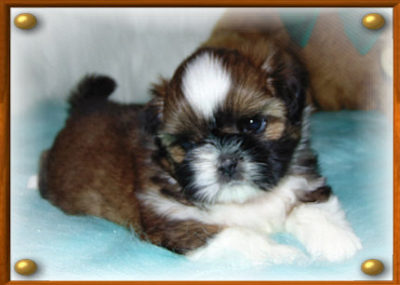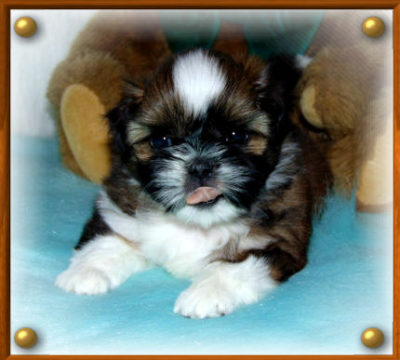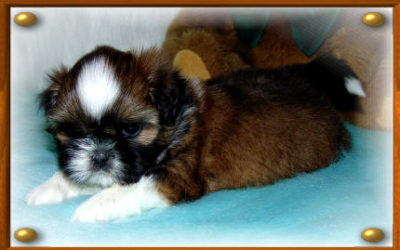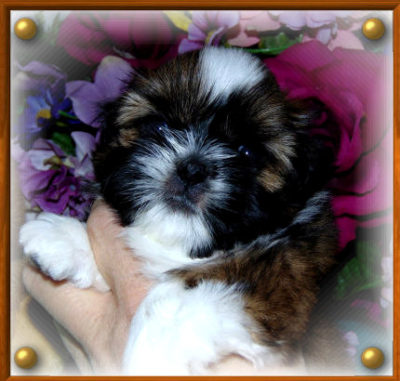 Meet Sweet Sonja
Thank You Miss Carol of Florida, such a lovely little girl.
Stunning Doll Red/White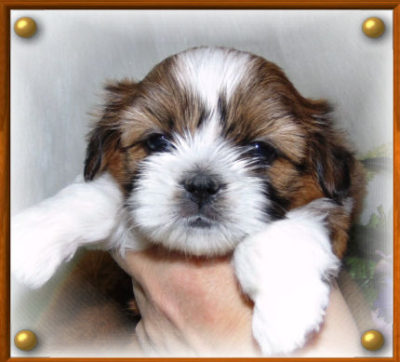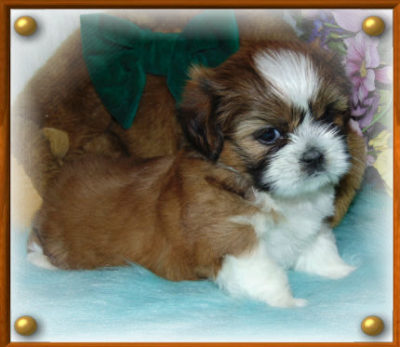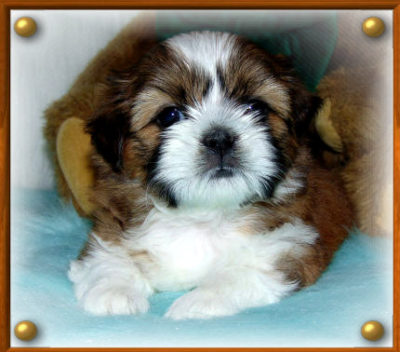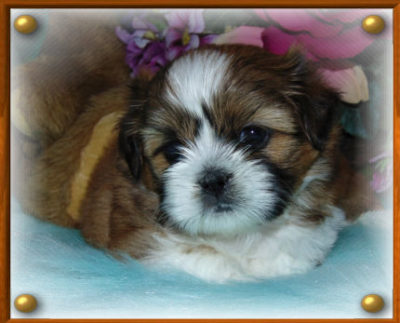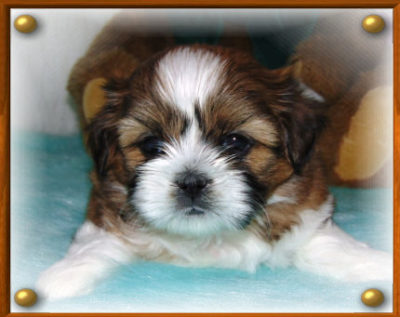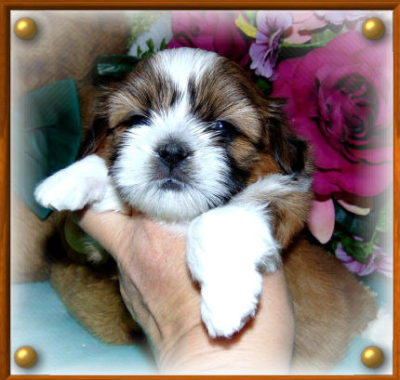 Meet Sweet Staci
Thank You Laura and Bob of PA. Staci is just Stunning.
This is Laura and Bobs 2nd TwaNas Shih Tzu!
Adorable Gold /White

---
 Dob December 12-09-18
Our Darling Miss Meggie/ Sir Richie Puppies!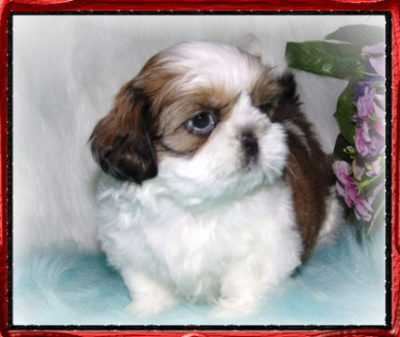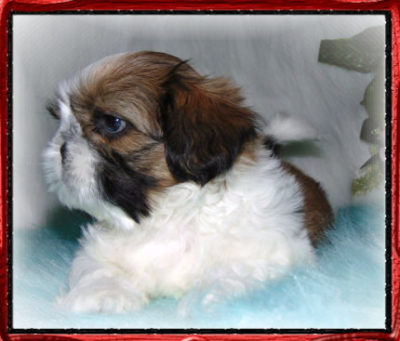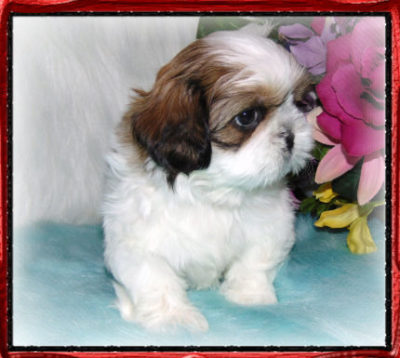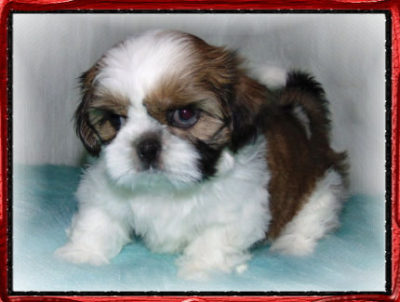 Meet Sweet Juliet
Thank You Barbra and Jim of Ohio, Juliet is a darling little girl.!
Soft and Sweet as can be. Lovely little doll!
Gold / White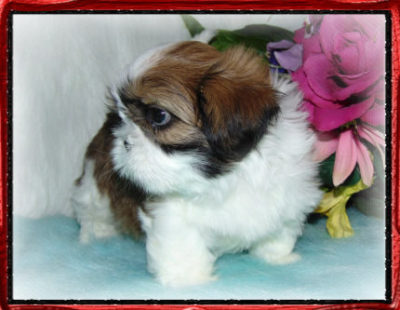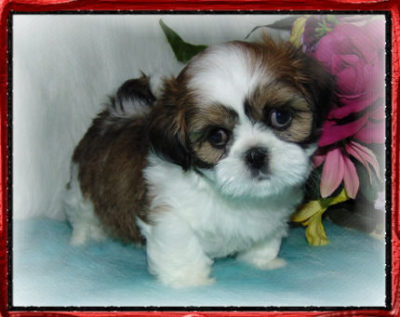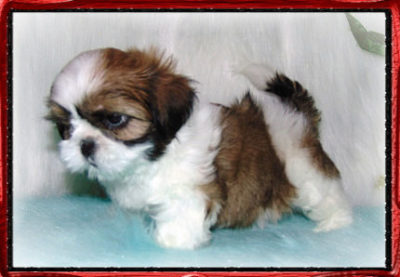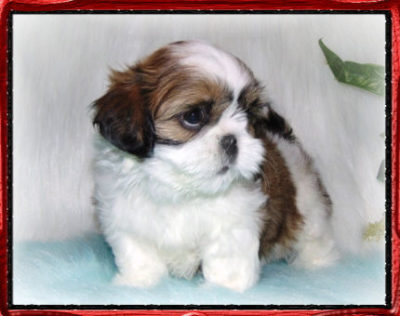 Meet Adorable Cherish
Thank You so much to the Gaw Family Of Florida / Pa.
What a darling little girl. Beautiful girl!
Gold / White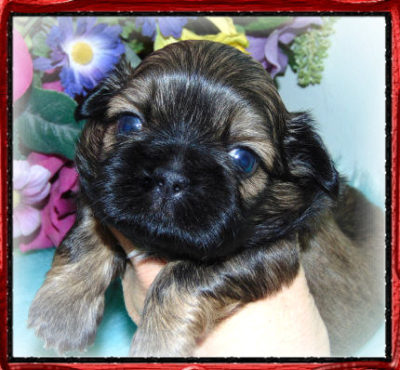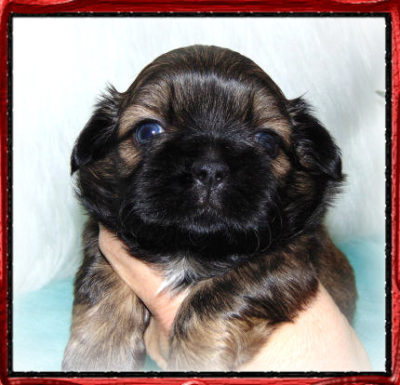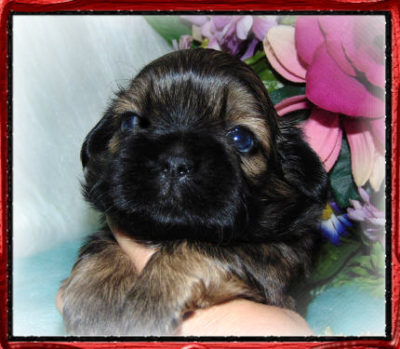 Meet Lovable Cupid
Cupid is going to a loving home nearby! Thank You!
What a lover… Soft laid back little angel.
|Solid Gold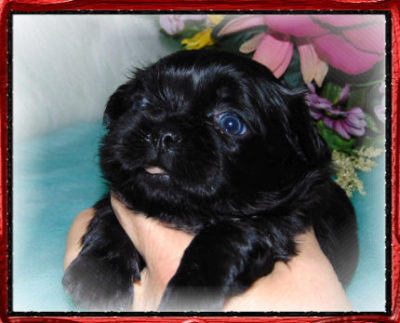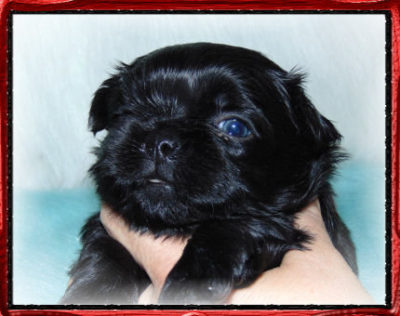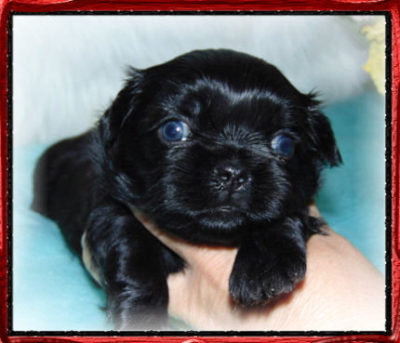 Meet Darling Romeo
Thank You so much to Ted and Connie of Ohio, this is their 2nd TwaNas Puppy!
Spencer will have a new baby Brother! 
Solid Black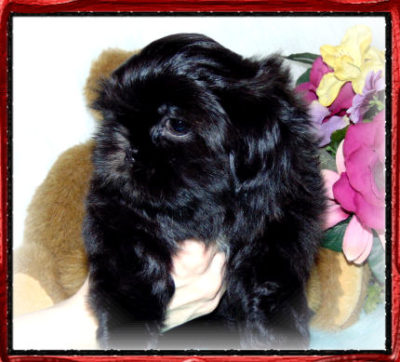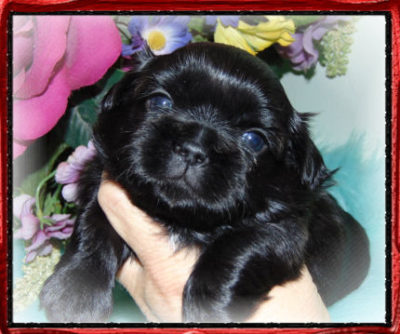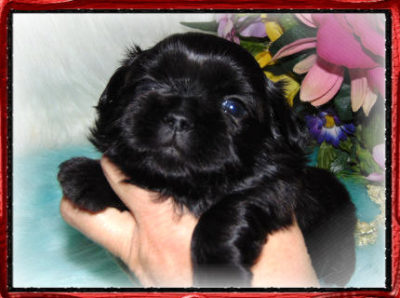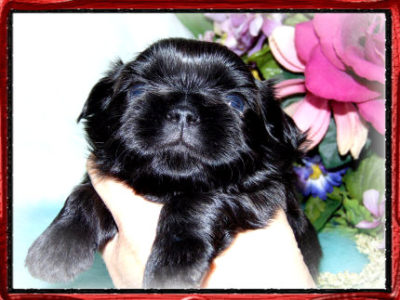 Meet Little Casanova
Thank You to the Harvey Family of PA. What a little doll!
Sweet Little fellow.
Solid Black 

Please read this important information:  Make sure you talk to me personally.
I am Located in OHIO.  We only except Paypal for payment and never ask for money grams or wire transfers. This information is to protect our wonderful clients!
Call me at 419-228-8302 or 419-371-3039…these are my only phone numbers.  We Look forward to talking with